DJI's Almost All-In-One Agriculture Drone
Posted on March 21 2017
DJI is always coming up with new ways to use drone technology to make our lives easier (and cooler of course). Their Agras MG-1S is built on their MG-1 system with a host of new features. 
The Agras MG-1S utilizes the DJI A3 Flight Controller, optimized for agricultural utility (aka remaining stable while carrying around liquids that have a tendency to slosh around). The A3 also has redundant barometers and compasses, ensuring maximum reliability.
Three downward facing radar sensors are built into the bottom of the airframe for obstacle avoidance as well as altitude adjustment. This allows the aircraft to maintain a consistent height over crops to ensure an even distribution of its liquids.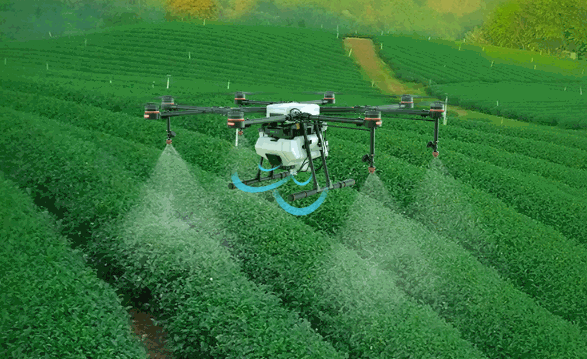 An all new spraying system enables more accurate distribution of liquids. The pumps controlling front and rear nozzles act separately, giving the option for forward, rear, or full spraying modes. Pressure and flow sensors monitor the spray rates in real time, making sure to optimize spray speed and amount while in motion, utilizing new nozzles with extended spray booms make better use of the propellers' down draft.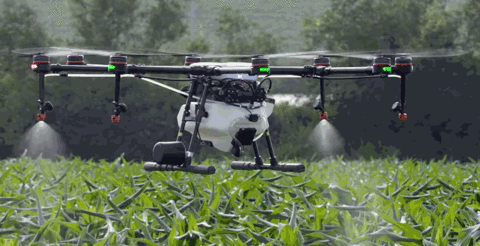 Plan and edit flight paths intelligently with the MG-1S's Operation Planning System. When you set the liquid amount for per area, the aircraft will calculate the remaining parameters for you, enhancing convenience. You can also choose between "Efficient Mode" and "Intensive Spraying Mode" for different operational necessities.
The controller for the MG-1S utilizes the same screen system as the Phantom 4 Pro+, giving a crystal clear and bright display for outdoor use. This system keeps everything in one package and prevents users from having to use a separate phone or tablet as the monitor (which can be partially interrupted by texts, phone calls, or other notifications). 
DJI provides a comprehensive spraying management platform along with the MG-1S. Use the platform to supervise the flight status of every aircraft in your fleet, master spraying status, and manage your spraying team to improve working efficiency. You can also assign fields to each operator and check on deployed fields. By sharing intelligent planning to operators, management for spraying operations will be more efficient and economic, as operators can avoid repetitive spraying.
The frame arm of the aircraft is detachable, and landing gear optimized, to lower potential maintenance expenses. The ESCs are covered by a water-resistant film to give added protection. The liquid valve has been placed on the side of the delivery pump, which is above the spray tank to make overall operation and maintenance convenient and straightforward. 

The MG-1S uses a 12,000mAh intelligent flight battery offering a maximum hover time of 22 minutes with no payload. A high strength protective shell and dampers surround the battery as well as additional protection for the cables to ensure safety and reliability.
 All images courtesy of DJI
The only thing this aircraft needs is a Zenmuse XT for thermal crop inspection, then it would be an all-in-one agriculture drone solution!