INDUSTRIAL INSPECTION DRONES
Swiss engineering at its best, the Elios is a unique solution designed by Flyability
for the industrial inspection industry. It's the first-ever collision-tolerant drone that
comes with not one, but two optical sensors (one full color RGB and one Infrared).
The drone is enclosed in a spherical frame, protecting critical components like the propellers
and camera even during a collision or after a crash. The frame uses a gimbal mechanism to
remain stable even after a collision.
---
INDUSTRIAL INSPECTION SUGGESTED SOLUTIONS
At Dronefly, we have a team of Flyability Elios experts. From repairs to support, they can professionally assist you with your needs. To learn more about our Elios Industrial Inspection Kit, click on the "Learn More" button.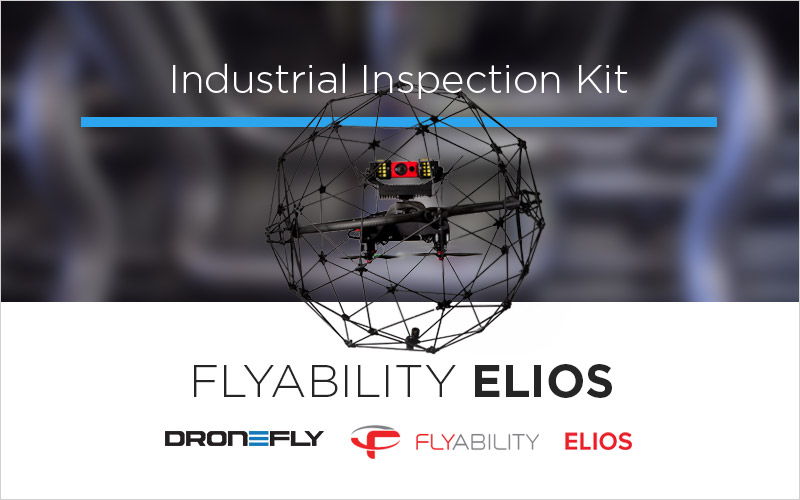 ELIOS INDUSTRIAL INSPECTION KIT
The Elios's diameter is less than 400mm, making it possible to fly through confined spaces. In addition to the unique structure of the device, it allows full-view of the surrounding environment with its EO & IR sensors that are top-mounted and can tilt a full 90 degrees upward.
INDUSTRIAL USE CASES

Ballast Tank Inspection
Boiler Superheater Inspection
Fermenter Tank Inspection
Sewer Line Inspection
Paper Mill Storage Tank Inspection