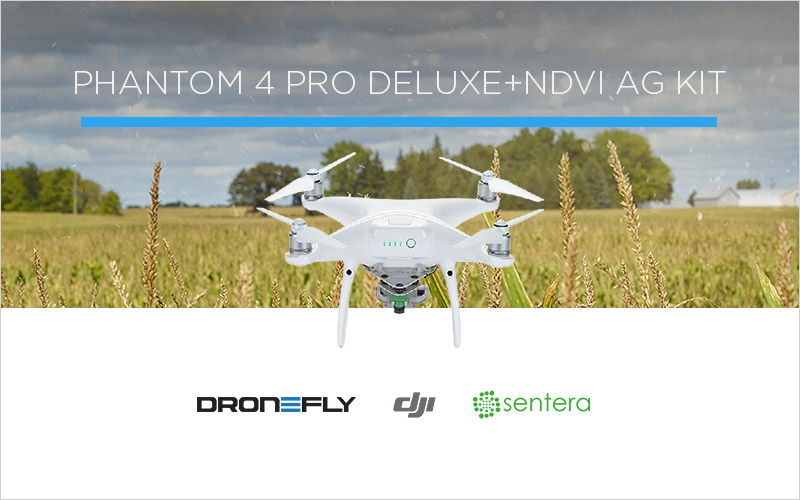 PHANTOM 4 PRO DELUXE NDVI AG KIT
The Sentera NDVI upgrade transforms the DJI Phantom 4 Pro into a powerful precision agriculture scouting tool. Weighing in at 30 grams the Sentera NDVI sensor features a global shutter for distortion-free near-infrared (NIR) images used to produce accurate normalized difference vegetation index (NDVI) and normalized difference red edge (NDRE) crop health maps. Combined with the Phantom 4 Pro high-resolution 4K 20-megapixel RGB sensor a grower can quickly scout a plot of land to identify plant stress and deficiencies before they become critical enabling them to increase crop yields.
FEATURES & BENEFITS

Seamlessly retain the Phantom 4 Pro camera functionality while collecting NIR imagery and producing NDVI maps
Easily identify crops under stress
Effortlessly leverage AgVault™ so data can be viewed at the field's edge, where immediate action can be taken
NEED A QUOTE OR HAVE A QUESTION?
Contact us at
contact@dronefly.com
or call us at
805-480-4033
and one of our aerial experts will help with any questions.
PHANTOM 4 PRO DELUXE NDVI AG KIT FEATURES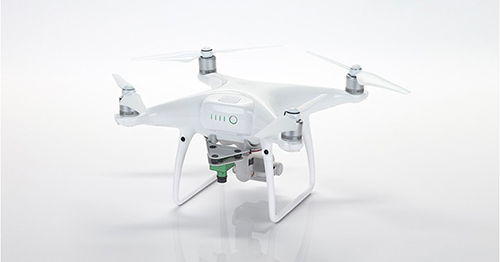 The DJI Phantom 4 Pro is DJI's latest state-of-the-art transport sized drone with advanced features like forward, backward, left & right looking obstacle avoidance, downward positioning systems and visual active target tracking flight modes. The DJI Phantom 4 Pro also features an incredible 7 km flight range, flight times up to 30 minutes, and a 3-axis stabilized camera gimbal.
---
PHANTOM 4 PRO NDVI AG KIT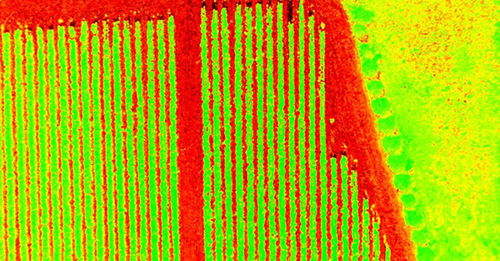 The Phantom 4 Pro NDVI AG Kit (powered by Sentera NDVI Single Sensors) allows growers to capture high-resolution RGB color and NIR imagery used to create powerful and precise NDVI or NDVE crop health maps. Armed with this powerful crop intelligence data an agronomists can perform precision targeting of deficient areas, map them and make critical input decisions to increase crop yields.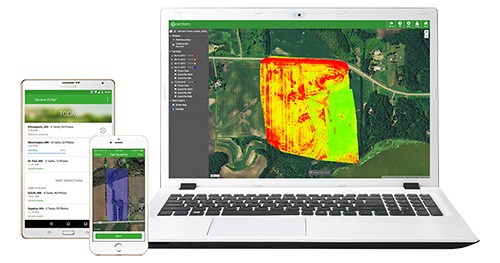 Our software solution, AgVault unlocks the value of crop health imagery captured on the Phantom 4 Pro NDVI kit. Fly the DJI Phantom 4 Pro using AgVault Mobile, then organize, store, view, annotate, and share images with teams and partners expanding the circle of impact. AgVault is compatible with all popular agricultural analytic tools, creating a seamless flow of imagery and data from capture to detailed analysis.