PRECISION IRRIGATION DRONES
Need to push your precision agriculture to the next level? We have you covered! At Dronefly, we've performed multiple field tests to see what works best and have translated this experience into a drone solution that we personally believe can aid in your irrigation needs. We do understand that our recommended solution is not for everyone. Thus, we accept customization requests to meet your specific requirements and budget. Call us or click the "Learn More" button below for more information.
---
PRECISION IRRIGATION SUGGESTED SOLUTIONS
Push your precision agriculture irrigation efforts to the next level by deploying our suggested solution below. Learn more about the problem areas of your crops and gather precise data to help you grow your business.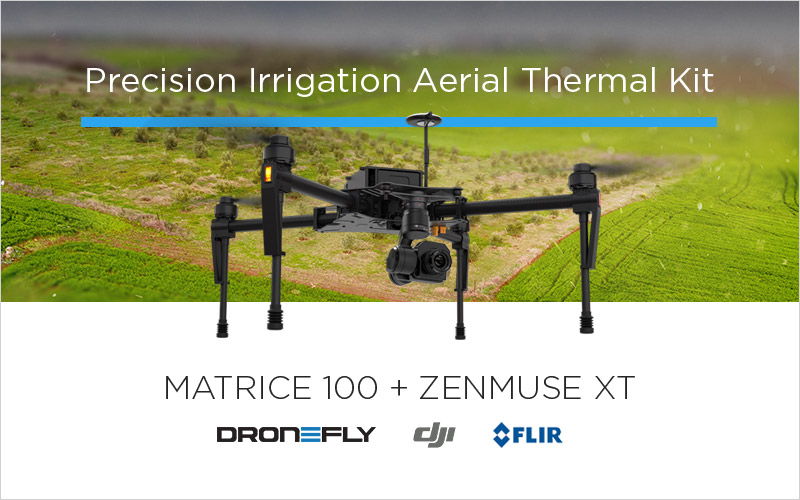 M100 PRECISION IRRIGATION AERIAL THERMAL KIT
Together with the Matrice 100 and the Zenmuse XT, you can finally have a dependable drone to monitor and survey large agricultural areas and collect all the data that you need.
Watch in real-time using the DJI Go App
Digital Zoom (depends on the camera
Precise video capture with Spot metering and temperature
Rigid and stable construction
Target lock to keep track of one area even during movement