UTILITY INSPECTION DRONES
In addition to drones dedicated to search and rescue, agriculture, building inspection, construction survey, and industrial inspection, Dronefly is also proud to offer utility inspection drones. We've finely tuned our drone kit offerings to meet your specific needs. We can also customize them according to your budget and other requirements.
---
UTILITY INSPECTION SUGGESTED SOLUTIONS
Our utility inspection suggested solutions are professionally configured to provide you a workhorse drone kit that can successfully complete wide-scale site surveys in a matter of minutes. Our drones can also perform thermal and optical zoom inspection, reducing work-related injuries, as well as thermal inspection costs.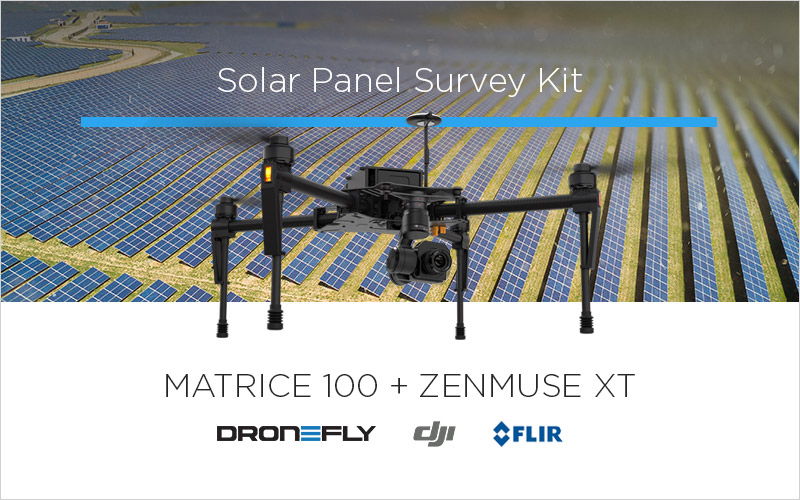 M100 SOLAR PANEL SURVEY KIT
 As its name suggests, this kit is for surveying large solar panel fields. To cover more area in less time, the included drone, Matrice 100, has a flight time of up to 35 minutes. It also comes with the following:
DJI Zenmuse XT Thermal Camera
Longer flight time thanks to its dual battery configuration
Inspect solar panels at a safe distance via its Zenmuse Z3 Optical Zoom Gimbal (optional)
Can be controlled by one or two pilots
Automatically capture and lock-in a selected area while movin
---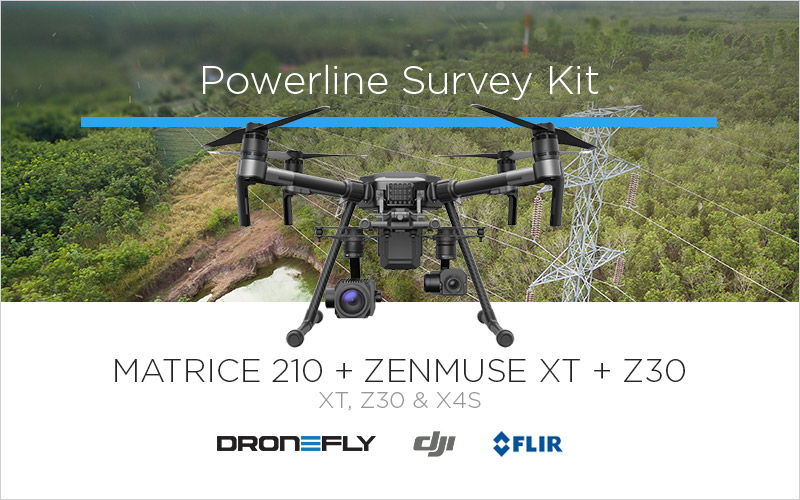 M210 POWERLINE SURVEY KIT
For our M210 Powerline Survey Kit, we have the Matrice 210 configured with the following Zenmuse cameras (XT Thermal and, Z30 Optical Zoom). Combined together, you will get a drone that can:
Produce precise 14-bit thermographic images thanks to the Advanced Radiometry option of the DJI Zenmuse XT Thermal Camera
Enjoy flight time of up to 38 minutes depending on payload configuration
Single or dual payload configuration options (fly Daylight & Infrared simultaneously)
Advanced obstacle avoidance sensing
Designed to be weather resistant from the factory (IP43 Rating)
Automatically capture and lock-in a selected area while moving
---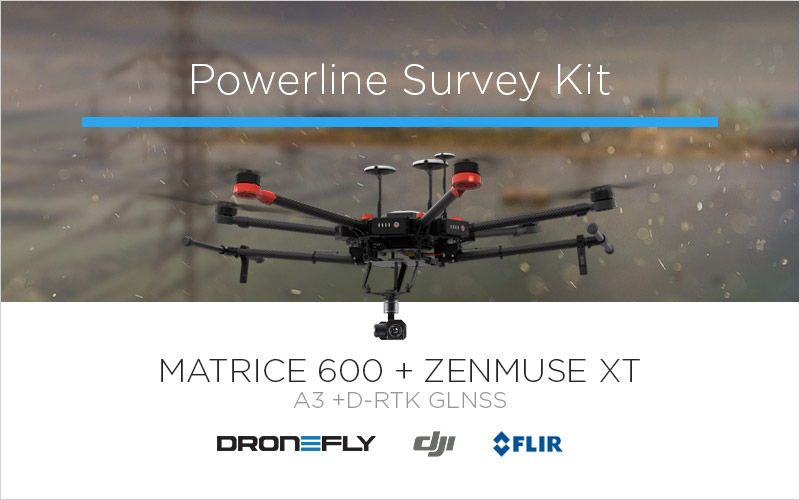 M600 PRO POWERLINE SURVEY KIT
Our M600 Pro Powerline Survey Kit is an ideal option if you are after high-definition video, extended flight time, and a highly reliable platform with built-in redundant systems for safety.
DJI Zenmuse XT Thermal Camera
Enhanced resistance to IMU and GPS errors with the triple redundant GPS and IMU configuration for superior control and positioning
Increased flight safety with its power and propulsion and comprehensive battery systems
Can be controlled by one or two pilots
Increased flight safety with its (6 motor/6 battery) power and propulsion systems that allow you to continue flying even if two motors and two batteries fail
Can be controlled by one or two pilots
Equipped with D-RTK GPS & Ground station upgrade for magnetic interference resistance
Optional Zoom Optics Add-on - Zenmuse Z3 (7x) or Zenmuse Z30 (30x)