THERMAL DRONES / INFRARED AERIAL IMAGING
Dronefly has been servicing the rapidly growing drone industry for the past 5 years and continues to offer exceptional service and technical support to our expanding industrial customer base. Having over 40 years of combined RC experience, our knowledgeable staff has you covered with a full-service repair shop and technical support representatives on standby. We are authorized enterprise dealers for DJI & FLIR hardware among many other unique brands designed to help your business achieve its goals. Give us a call today for a no-obligation consultation.


---
Industry-Specific Thermal Drone Experience
At Dronefly, our enterprise solutions specialist take pride in the recommendations we make because we know they provide critical capabilities to your organization or department. As part of our free consultation service, we will assess the key requirements of your project, working budgets and consider your future growth requirements to make thoughtful recommendations on a case by case basis. When you chose a Dronefly solution you get more than just great competitive pricing, you get a lifetime partner ready to support your organization's long term goals.
Residential Roof Inspection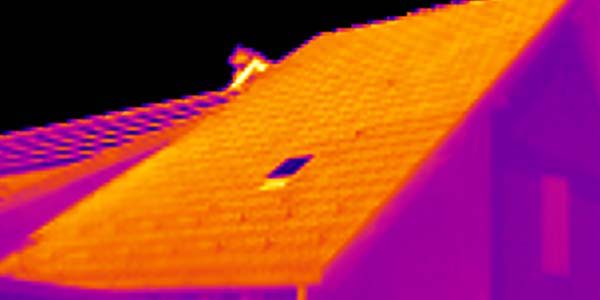 Catalog and map moisture penetration in commercial flat roof installations
Identify thermal bridging problems related to insulation gaps
Perform fault audits on residential solar panel arrays
Safely inspect and document evidence for insurance claims with HD aerial imagery
Commercial Building Inspection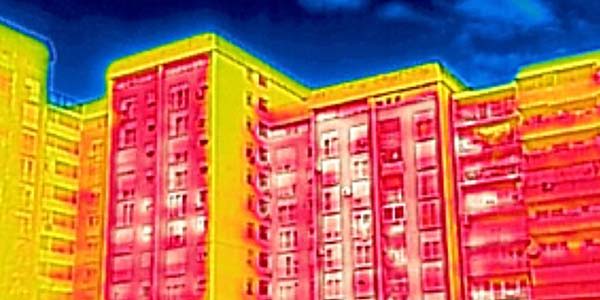 Conduct forensic inspections for spalling and delamination defects in concrete
Identify thermal bridging faults caused by gaps in insulation
Detect HVAC leaks before they penetrate roofing insulation barriers
Safely perform building envelope inspections within minutes
Utilities Inspection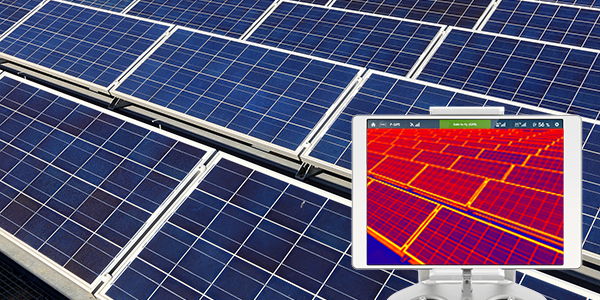 Locate potential hot spots within power transmission, distribution and substation systems
Map an entire solar array within minutes to identify electrical shunt defects
Perform predictive maintenance on wind turbines to mitigate gearbox brake failure
Industrial Inspection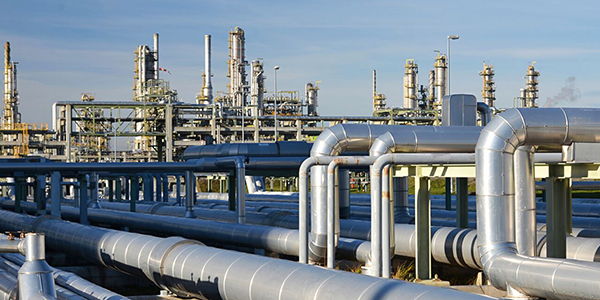 Identify liquid levels or leaks in large storage tanks and silos
Map long-distance buried pipelines and localize leaks found within the system
Locate thermal hot spots on boiler tubes before they become critical failures
Detect thermal deficiencies in refractory materials found in flare stacks
---
First Responders / Hazmat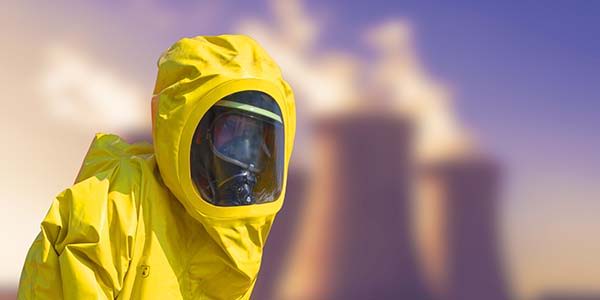 Establish perimeter safety zones and map EMS asset locations
Reduce hazards to life and property by deploying a disposable drone
Quickly deploy high resolution daylight or thermal sensors for situational awareness
Live video feeds up to 7 km enable intelligence gathering from incident command
Fire Fighting And Rescue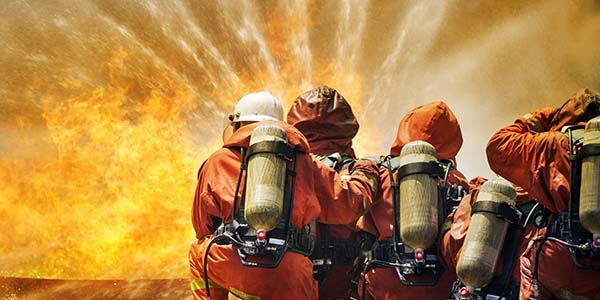 Deploy aerial assets for overwatch within minutes of arrival on scene
Position 360 degree thermal observation platforms where traditional assets can't go
Identify smoldering hot spots in structural and wildland fires
Cut through smoke, dust or darkness to identify the seat of the fire
Law Enforcement And Police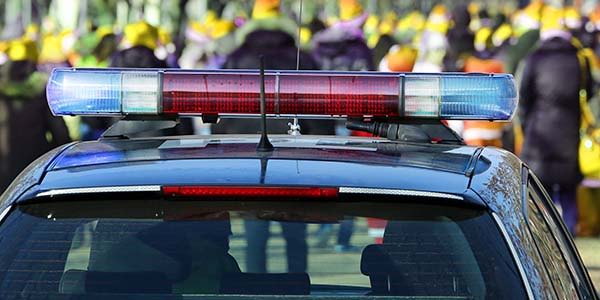 Map and catalog traffic or crime scenes within minutes
Maintain situational awareness with 24x7 on-station support
Quick deployment of high resolution 30x optical zoom sensors
Live thermal video feeds up to 7 km for intelligence gathering
Search And Rescue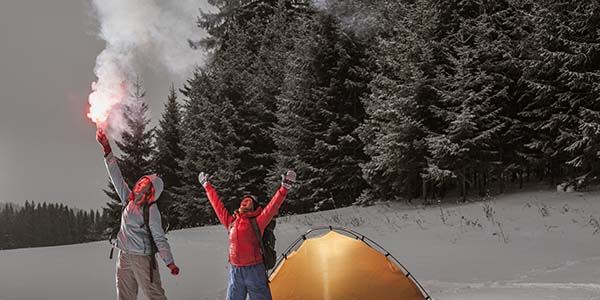 Low altitude delivery of emergency supplies or communication equipment
Backcountry operations for extended range or post disaster support
Support for extended 24x7 on-station night time operations
Reduce search times and pilot fatigue with automated grid flight patterns
---
Thermal Drone Camera Options
Choose from a wide complement of industrial thermal solutions to fit your mission requirements. Our industry leading solutions range from in-line HD + Thermal video optics to collision tolerant drones used to inspect confined spaces. We stock many of the most popular thermal camera lens, refresh rate and resolution configurations to reduce delivery times. Additionally, we carry various drone models that are compatible with these optical and thermal sensors. For more information request a no-obligation consultation with one of our solution specialists.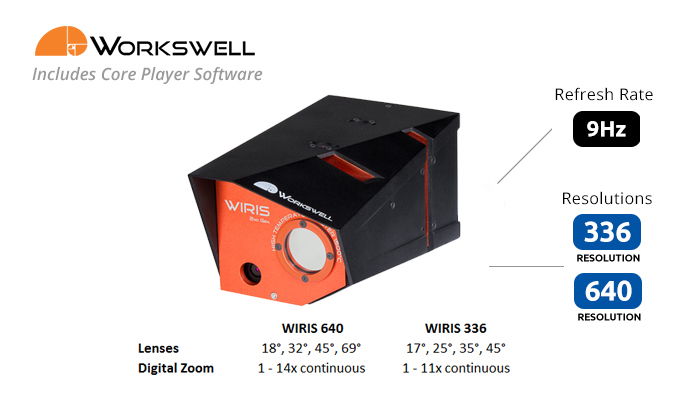 Workswell Wiris Eo/ir (Hd Video + Thermal Dual Camera)
The Workswell Wiris EO+IR dual sensor camera was built for commercial and industrial inspection and comes paired with Workswells industry leading CorePlayer software.
Radiometric (temperature) data / Calibrated temperature data
Thermal Sensitivity up to 0.03 degrees C (< 30 mK)
Thermal Accuracy +/- 2 degrees C
Daylight Camera: Continuous 1-16x digital zoom
Thermal Camera: 640 - Continuous 1-14x digital zoom
Thermal Camera: 336 - Continous 1-11x digital zoom
PWM, SBus and CANbus connectivity
Real-time temperature analysis
Free Workswell CorePlayer software
---
DJI Zenmuse Xt Thermal Camera
The DJI Zenmuse XT is a dedicated single IR sensor and integrated gimbal with the FLIR Tau 2 thermal camera at its core. Designed for the DJI Inspire 1, Matrice 100 and Matrice 600 series platforms.
Real-time video feed through the DJI Go App
Digital Zoom (model dependent: 2x, 4x, 8x)
Spot metering and temperature measurement at the mid-point
Palette, Scene, Region of Interest and Isotherm Modes
Single or interval shooting model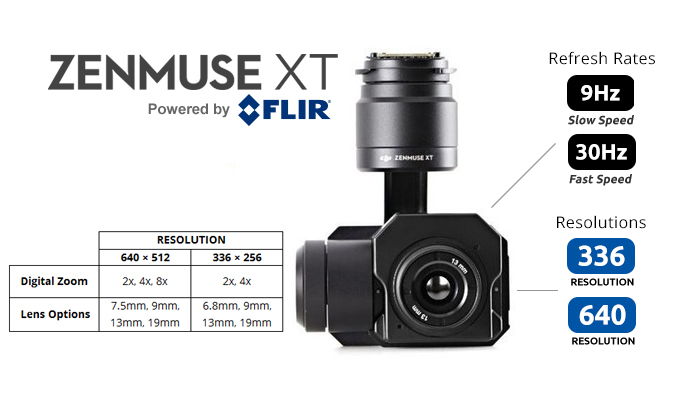 ---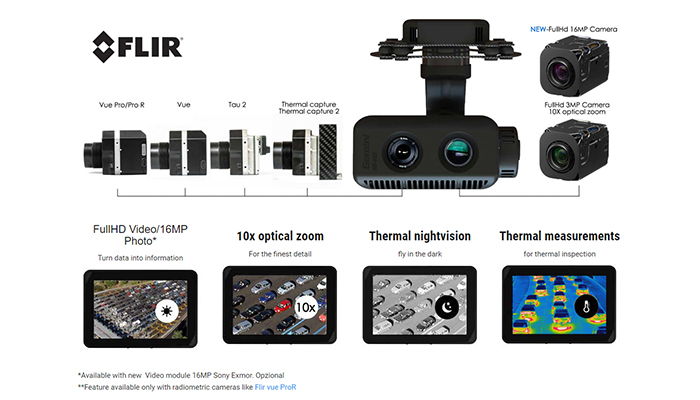 Flir Vue Pro + 3-Axis Gimbal
The FLIR Vue Pro combined with Feiyu-tech's 3-axis FG gimbal provides a flexible thermal payload that can be controlled with most RC controllers.
Mobile app (iOS and Android) and built-in Bluetooth makes camera set-up a snap
Digital Zoom (model dependent: 2x, 4x, 8x)
MAVLink Interface - Trigger automated image capture and geo-tag images for mapping & survey missions
On-Board Recording - Records digital thermal video and stills to an on-board microSD card
PWM Control - Configure and control the camera in the air with up to four PWM inputss
---
Drone Platforms
Choosing the correct drone for the job requires careful consideration of the type of optical sensors, payload, flight time and range parameters needed to complete your mission. If your mission profile includes carrying heavy payloads like tow lines or emergency supplies then your best choice would be one of our heavy-lift models. On the other hand, if you require a top mount gimbal solution for bridge inspections we have a specific model equipped to handle that job.
DJI Matrice 200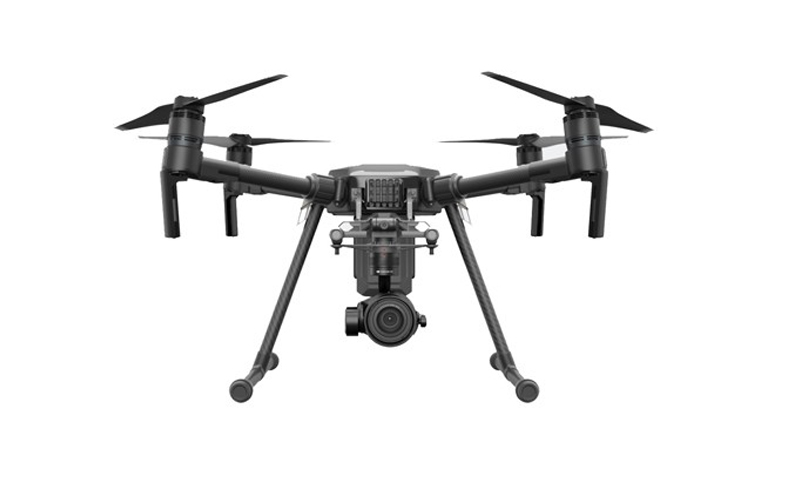 Max Flight Time (No Payload): 38 Minutes
Max Payload Capacity: 2kg / 4.4 lbs
Max Range: 7 km / 4.3 mi
Optic Solutions: X4S, X5S, XT, Z30
Payload Options: Pending
DJI Matrice 210
Max Flight Time (No Payload): 38 Minutes
Max Payload Capacity: 2kg / 4.4 lbs
Max Range: 7 km / 4.3 mi
Optic Solutions: X4S, X5S, XT, Z30
Payload Options: Dual Sensor (1 Camera Mounted Top, and Bottom)
DJI Matrice 210 RTK-G
Max Flight Time (No Payload): 38 Minutes
Max Payload Capacity: 2kg / 4.4 lbs
Max Range: 7 km / 4.3 mi
Optic Solutions: X4S, X5S, XT, Z30
Payload Options: Real Time Kinematics, Cameras Top or Bottom
---
DJI Matrice 100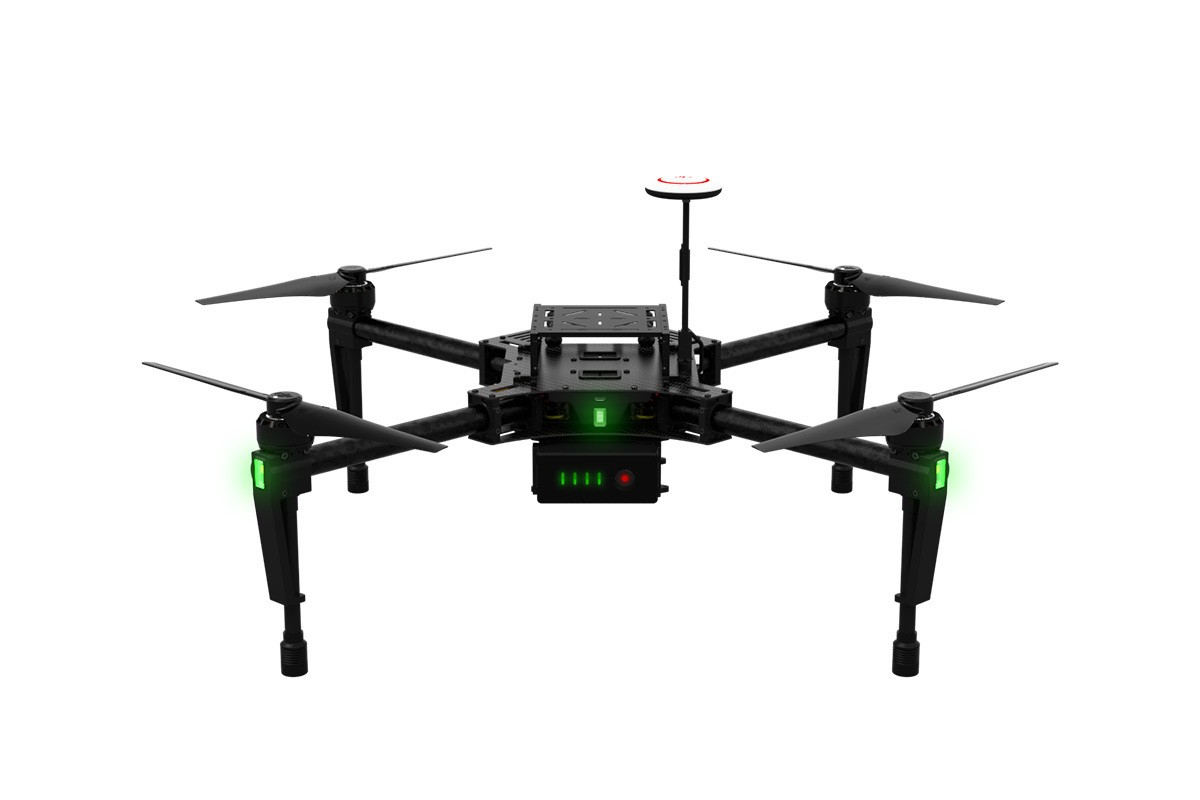 Max Flight Time (No Payload): 34 Minutes
Max Payload Capacity: 1 kg / 2.5 lbs
Max Range: 5 km / 3.1 mi
Options: Field Repair Kit
Optic Solutions: X3, X5, XT, Z3, Z30, Gemini EO/IR
Payload Options: LumeCube
Titan X8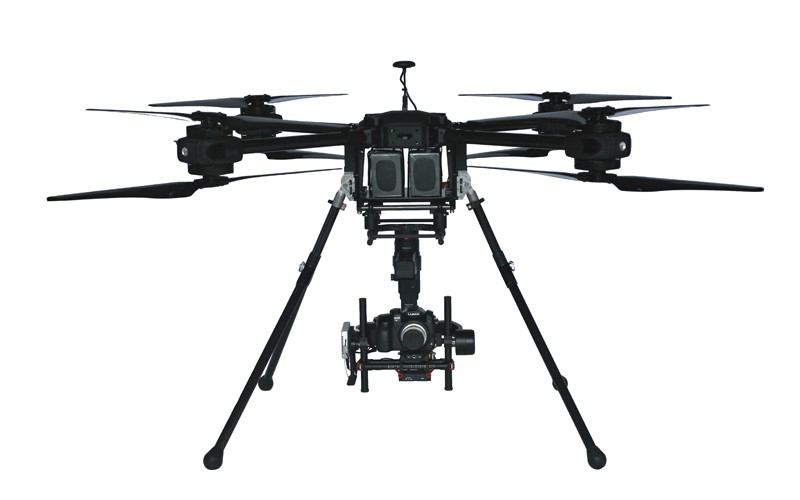 Max Flight Time (No Payload): 43 Minutes
Max Payload Capacity: 6.5 kg / 13 lbs
Max Range: 2 km / 1.5 mi (6 km / 3.7 mi with Data Radio)
Options: Field Repair Kit
Optic Solutions: WIRIS EO/IR, Gemini EO/IR, Gemini IR-HD Pro
DJI Inspire V1 2.0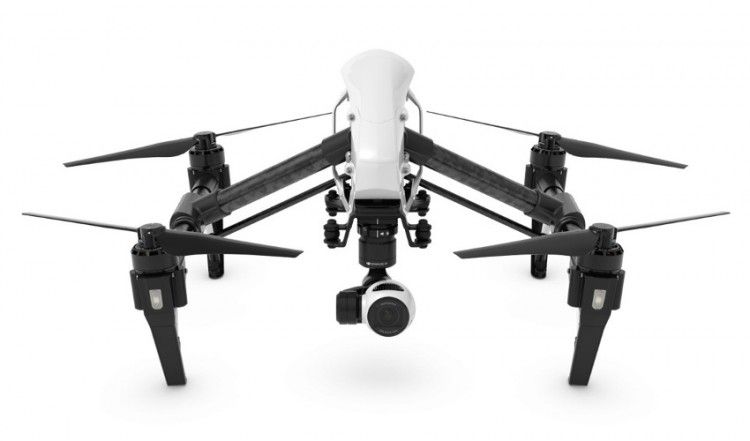 Max Flight Time (No Payload): 22 Minutes
Max Payload Capacity: 0.6 kg / 1.5 lbs
Max Range: 5 km / 3.1 mi
Optic Solutions: X3, X5, XT, Z3, Gemini EO/IR
Payload Options: LumeCube, Stork